Help
Tuesday, February 7, 2012 from 12:00 PM to 1:00 PM PST

For this session, have a journal, a pen and something comfortable to sit on.
Click here to view and print the PDF Handout
Or right click and choose "Save Target As" to download it.



Speaker Followup Questions
Each speaker has an area for further questions and discussions related to their session or workshop.
Recommended Products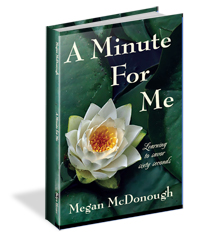 Speaker Bio:
People with big ideas face a constant challenge: how to transform that vision into a new and better reality. Whether it's change in your personal life or success in your business, vision needs action (and rest) to manifest.
Read full bio »